Featured Products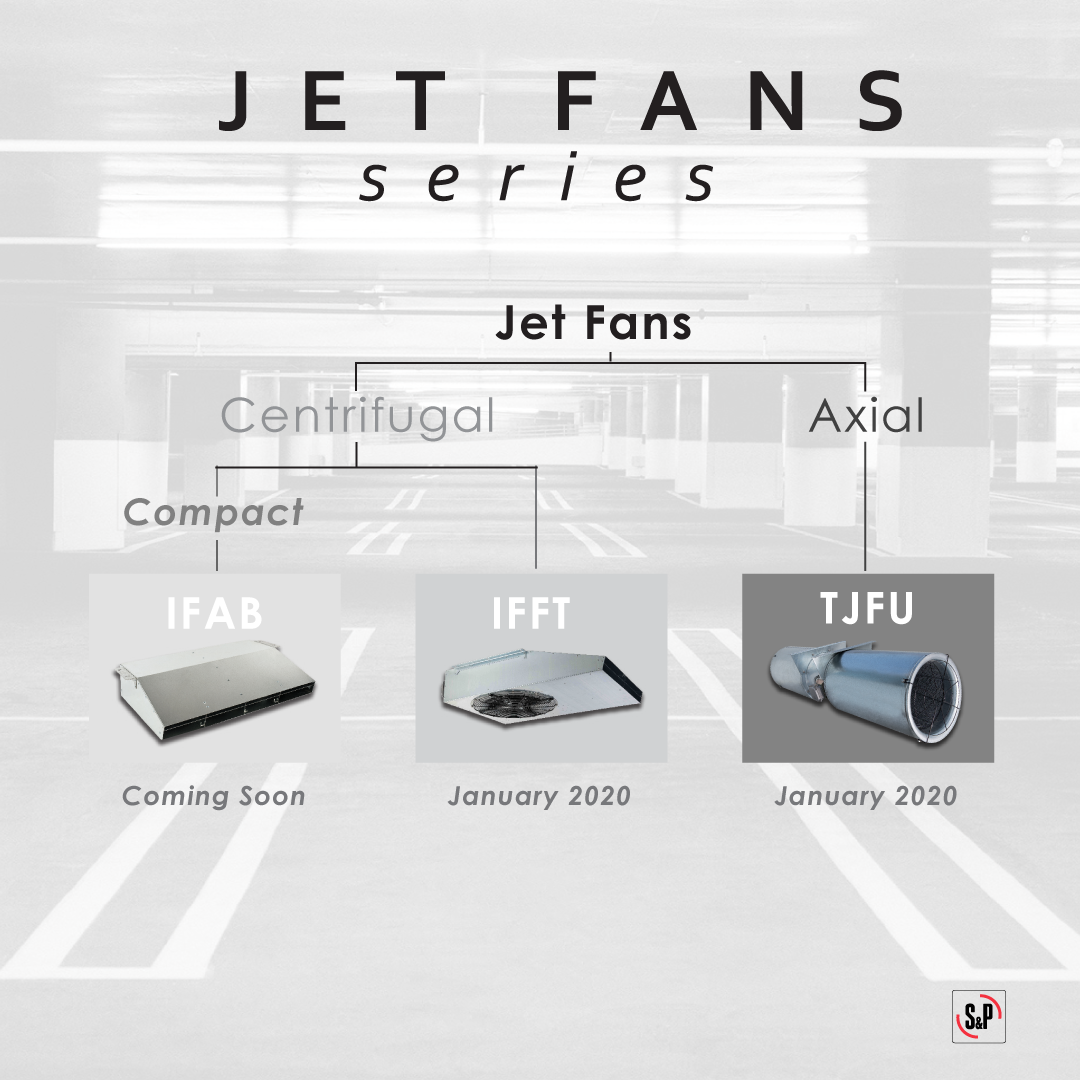 Jet Fans are here.
Jet Fans are a pollution control solution that helps induce air to a common exhaust point through directed airflow.
Learn More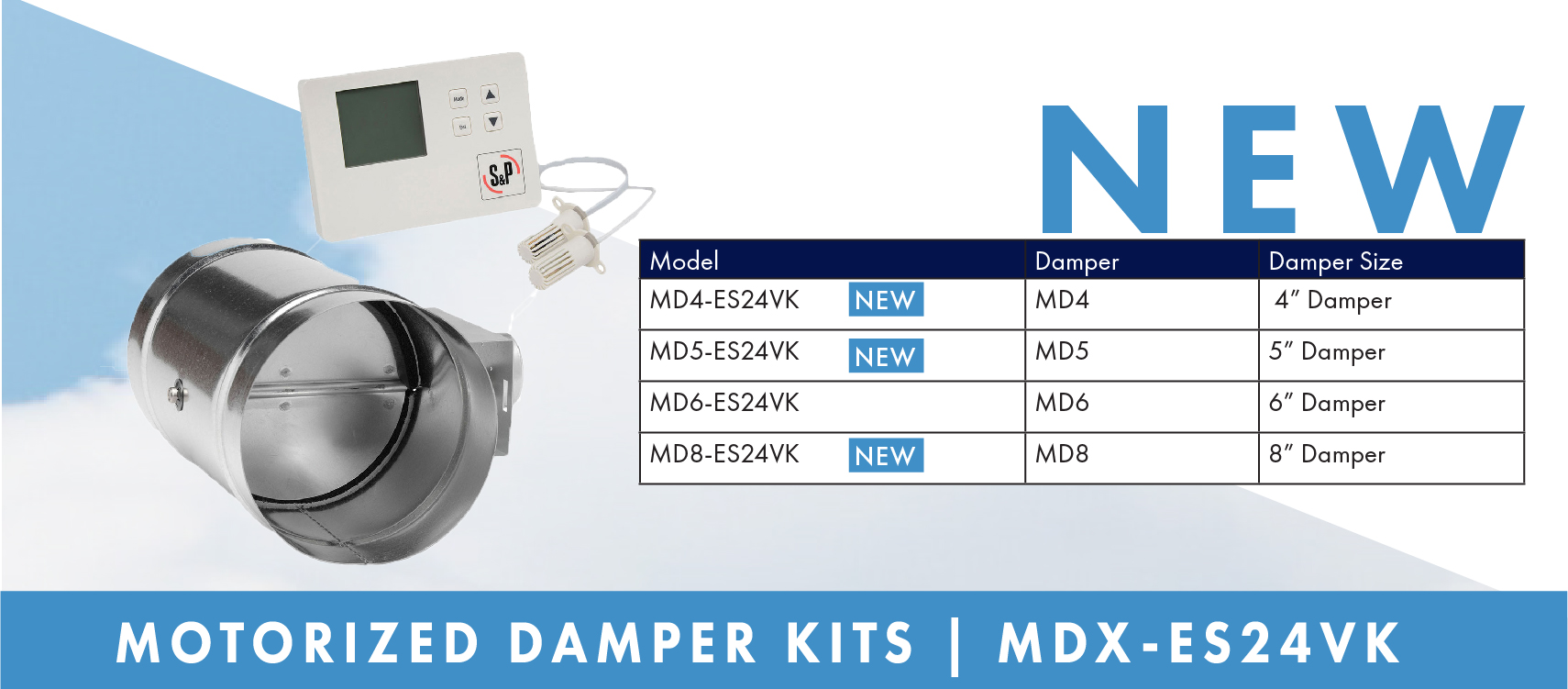 MOTORIZED DAMPER KITS:
New sizes available
Our MD6-ES24VK was so popular...we expanded our offering to include MD4, MD5, and MD8.
The MDX-ES24VK from S&P allows fresh air to enter dwellings to meet building code and ventilation standards requirements through a motorized damper controlled by a 24V temperature/humidity monitoring control.
Learn More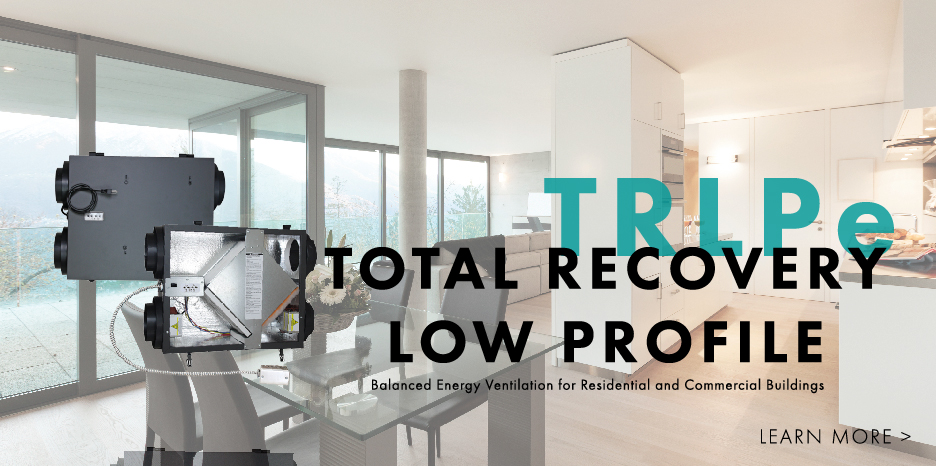 New Total Recovery Units for a Balanced Ventilation System
With a growing demand for smaller, more flexible fans, S&P now includes the new Total Recovery Low Profile (TRLPe) model to our Total Recovery series. Featuring a compact design and an energy recovery core with MERV 8 filters, the TRLPe is the perfect ERV for multi-family homes and residences with low ceilings.
Company & Product Videos
Corporate Video
TD Installation Video
Premium CHOICE Plug-&-Play Options

Our New Premium CHOICE XP Series is Here!
The new Premium CHOICE XP (PCXP) series is built for today's demanding requirements featuring seamless plug-&-play integration and a redesigned blower for a quiet, energy efficient performance.
For more information about our new PCXP series, click here.