Featured Products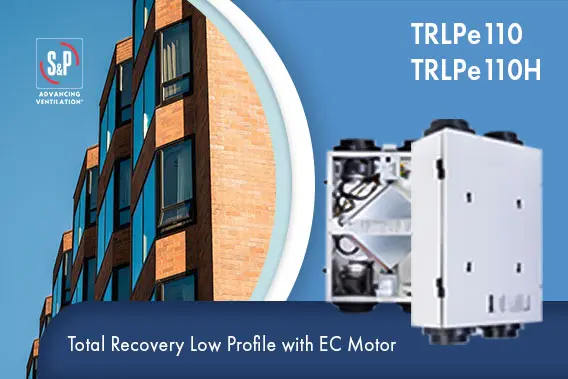 Low Profile with EC motor now available
With a growing demand for smaller and more flexible units, S&P USA has added the Total Recovery Low Profile with EC motor (TRLPe) to our Total Recovery (TR) series. Designed to fit tight spaces, the TRLPe110 (corded) & TRLPe110H (hardwired) are the perfect Energy Recovery Ventilators (ERVs) for light commercial buildings, multi-family homes, and residences with low ceilings.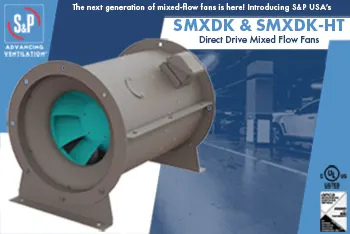 The next generation of mixed-flow fans is here!
Introducing the SMXDK and SMXDK-HT Mixed Flow Fans. The SMXDK and SMXDK-HT are even more efficient than our previous models and are available in a wider range of sizes and motor options to fit your project. Click on each model below to learn more.
News & Resources
Product Videos
What is a Jet Fan?
DEDPV - Part 1
DEDPV - Part 2